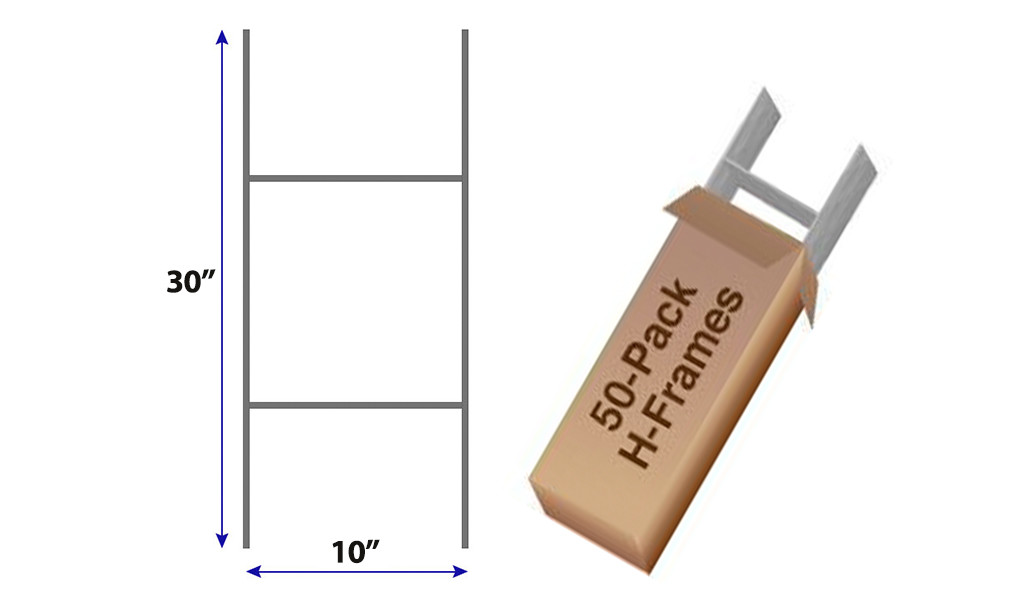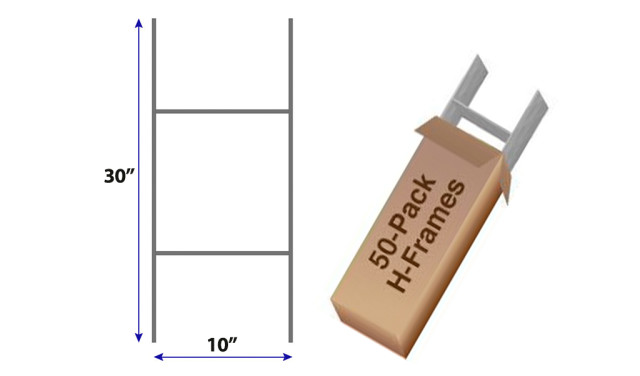 H-Wire Stakes
100 H-Wire Stake units.  The most common H Stakes on the Market. Great solution for placing your signs in the ground. This stake is easy to install. Simply stick in soft ground. It is an ideal wire frame to use with coroplast signs for economical solutions to display real estate, political, garage sales, special sale signs, golf tournament signs and more. These simple, inexpensive wire stands are the ultimate coroplast sign holder.
2 Box of 50 units.
10" x 30" H-Wire Stakes.
Finish: Galvanized.
Material: 9 Gauge Steel Wire Zinc Plated.
Prong Length: 8".
Ideal inexpensive solution to hold 4mm corrugated plastic signs.
Installs in seconds.
Ideal to display yard signs.
Ultimate coroplast sign holder.
Options
10" x 30" H No extra charge