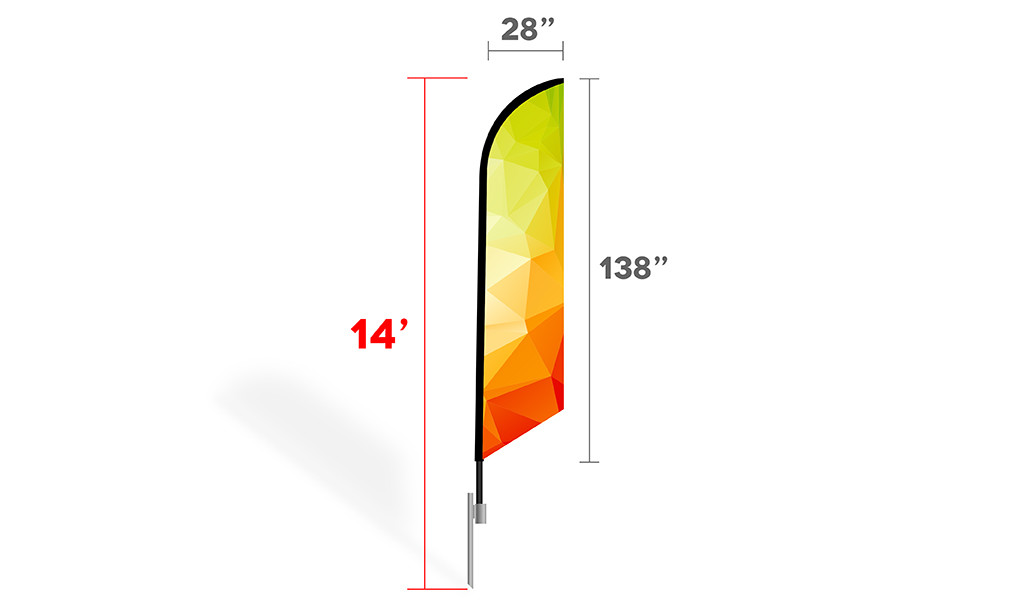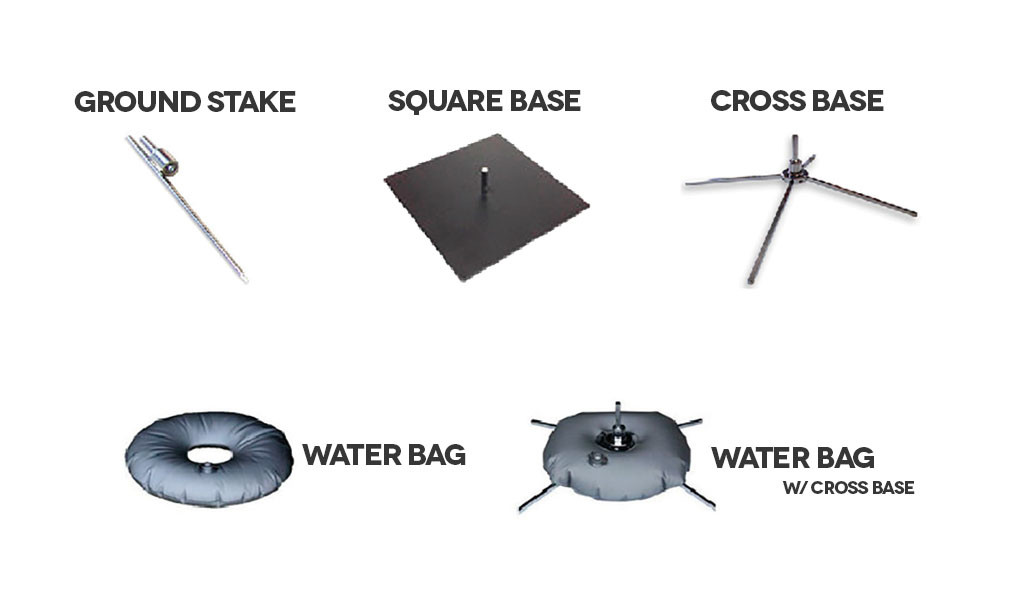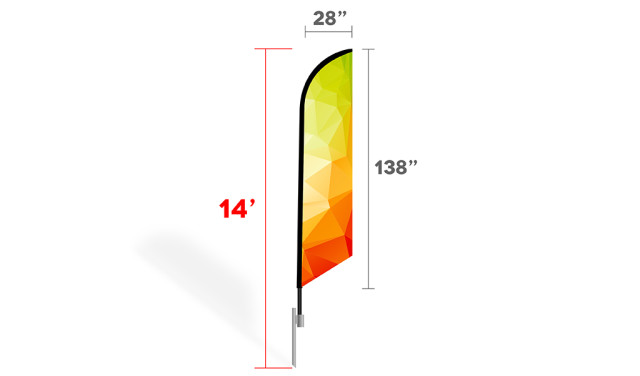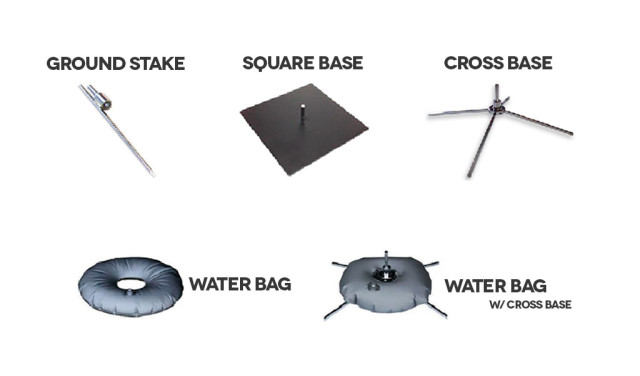 Feather Flag
The Feather Angled Flag is suitable for indoor and outdoor events. Effectively advertise your logo or message with our large feather angled flag. Available hardware options including a heavy duty cross base or ground stake to fit to your pole set.
Product Template
Features: 
4 oz. Polyester flag material.
High resolution digitally printed at 720 x 720.
Dye sublimation.
Scratch resistant.
Washable.
Options
Small (9 ft.) Single Sided No extra charge
Medium (10.5 ft.) Single Sided No extra charge
Large (14 ft.) Single Sided + $7
XLarge (18 ft.) Single Sided + $28.5
Small (9 ft.) Double Sided + $49.5
Medium (10.5 ft.) Double Sided + $49.5
Large (14 ft.) Double Sided + $58.5
XLarge (18 ft.) + $99
Size
Small
Medium
Large
XLarge
Base
Ground Stake
Square Base
Cross Base
Water Bag